Pug Images
Have You Ever Seen A Picture Of A Pug
That You Didn't Think Was Cute?


If you're a fan of Pugs then you'll love the Pug images in our galleries dedicated to this fascinating breed.
What makes them fascinating? to start...their appearance.
There's a certain irresistibleness to that smooshed face as well as their comical waddle. Also included with this lovable doggie package is their wonderful personalities. Have you ever met a Pug you didn't like?
Here's a few interesting facts about this breed...
-It's believed that a Pug's signature wrinkles were valued because the extra skin flaps formed the shape of Chinese characters.
-Pugs are more susceptible to catching colds because of their short snouts. 
-They aren't the greatest swimmers due to their trouble breathing and short legs. If drowning better hope you don't see a Pug coming to your rescue!
-They're the oldest breed of dog having been around since 400 BC.
-They aren't high on energy as they're known to sleep up to 14 hours a day.
-They were bred to sit in the laps of Chinese Emperors which explains the high value of their skin flaps (see first fact) and that they sleep 14 hours a day.
Enjoy Our Gallery Of Pug Images...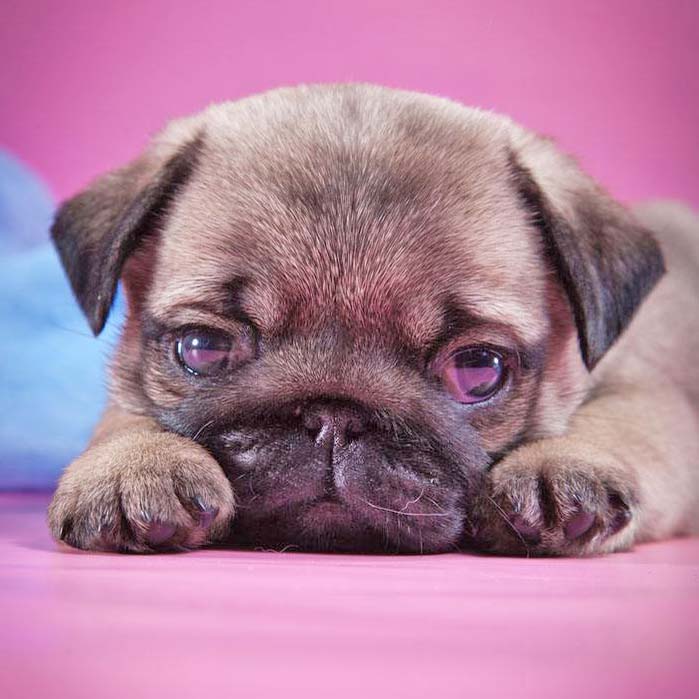 ▼▼ Click Any Image For More Pugs ▼▼

                                         Home > Images Of Pugs