German Shepherd Pictures
Beautiful In Looks, Beautiful As Pets

These German Shepherd pictures are dedicated to one of the most popular as well as beautiful dog breeds known to dog lovers.

Some interesting facts about this breed...

-They rank 3rd most intelligent of all breeds (#1 Border Collies and #2 Poodles)
-They are also known as Alsatian Wolf Dogs
-They originated from Germany in 1899 and brought across to the US in 1906.
-Rin Tin Tin was a famous German Shepherd that played in 26 movies.
-They love to work...whether it be sniffing out bombs with the Police, herding sheep or being  a guide for the blind. 
-They shed, shed then shed some more!...did we mention they shed?

Our German Shepherd Pictures Gallery Starts Below...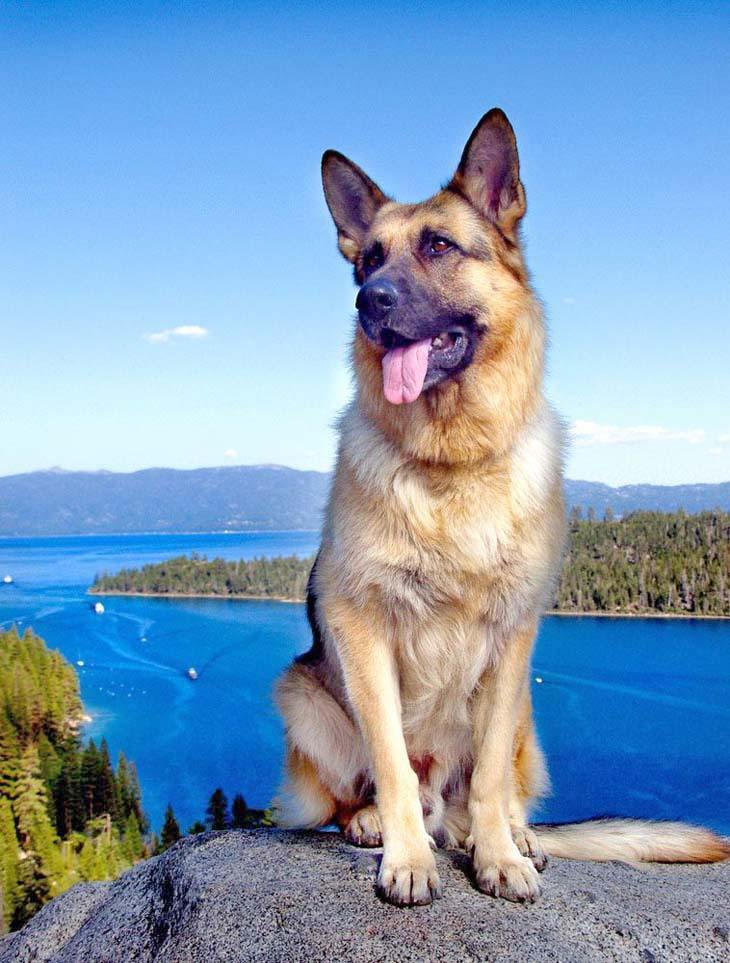 ▼▼ Click Any Image Below For More GSDs ▼▼
| | |
| --- | --- |
| Next Page Of Pics... | |

Home > German Shepherd Pictures