Beagle Pics
These Cute Pictures Show Why
This Breed Is One Of The Most Popular

The Beagle pics on the following pages highlight why this breed is not only popular because of their personalities but also because they're beautiful!
Fun Facts About This Breed...
They Have Super Noses:This breed has some 220 million scent receptors whereas man has about 5 million.
They Change Colors: Beagles that are tri colored are mostly born black and white and will change colors in a few months to a few years.
Beagle Means Small:  It is thought that the name beagle originated from the Celtic word 'beag', meaning small.
Relatives Were Tiny: They used to be able to fit in pockets or saddlebags.
They're Stars: This breed has been featured in literature like Shakespeare's works, famous paintings, comic strips, cartoons and films.
Our Beagle Pics Gallery...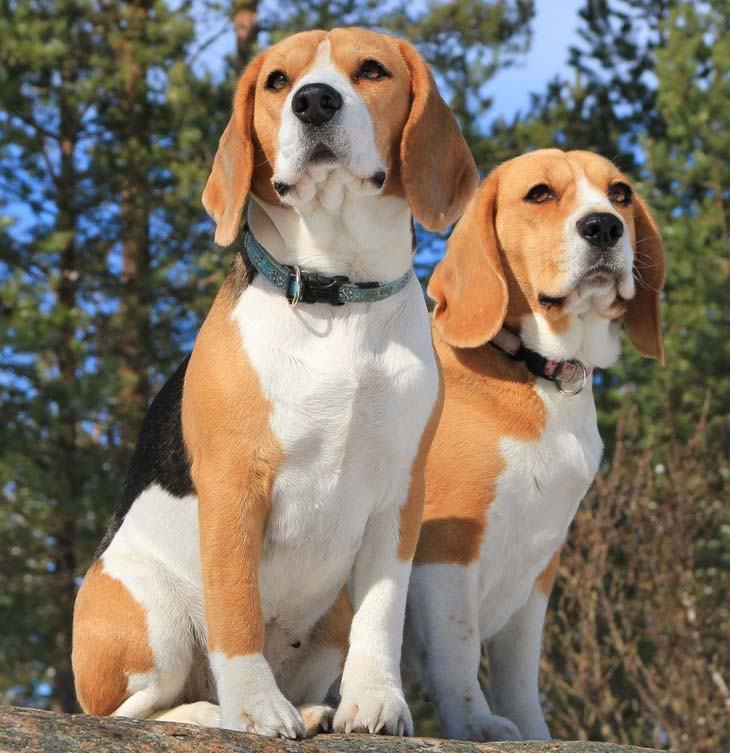 ▼▼ Click Any Image For More Beagles ▼▼
                                     
 Home > Beagle Pics